Very soon Spring will be upon us and it couldn't come fast enough!! One of the best things about Spring is going on Spring Break with your friends and family.  Sometimes, however, we just don't have the funds to go to a nice warm beach, but that doesn't mean you cant have a fantastic Spring Break at home.
More and more families are doing Staycations, what are Staycations? Staycation is to make it feel as much like a real family getaway as possible, without leaving the comfort of your own home.
let's GET CREATIVE!
Chances are there are dozens of fun things to do in your own hometown that you either never have time for, or don't even think about because they are so close by.  Here are 5 fun and creative ideas to get you started:
Try Geocaching:
Geocaching is an outdoor treasure hunting game that uses a GPS. Your family would use the GPS to navigate to a specific preset area and then attempt to find the geocache (container) hidden in that location.  How cool is that!!! This could be a blast with little kids, nothing like a good old treasure hunt to appease the appetites of kids and adults alike.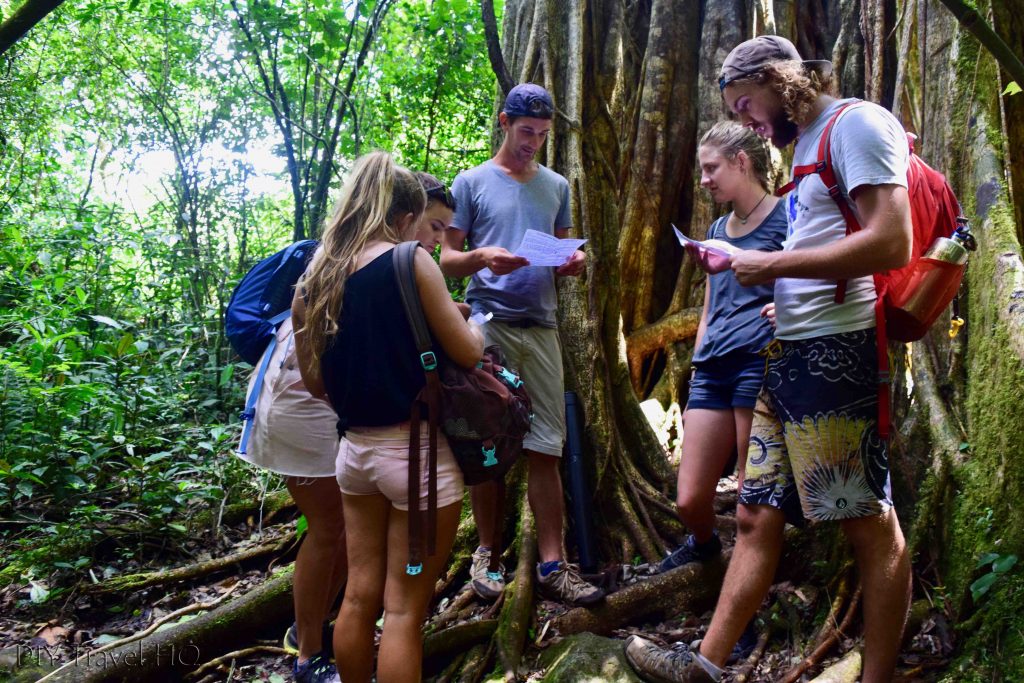 To find more out about Geocaching and how to do it, go to https://www.geocaching.com/guide/.
Camp in Your Own Backyard:
Why not enjoy the great outdoors in your own backyard?  You can Set up a tent and sleeping bags, build a fire to cook some s'mores.  You can also download SkyView an app to identify stars, planets, and even satellites in the sky.  SkyView uses your phone's screen and sensors to give you an augmented reality view of what's up in the sky.
Theme Restaurant or Dinner Theater:
Depending on where you live there may be theme restaurants, dinner theater, or even a murder-mystery dinner train!  There are some pretty fun Murder-Mystery restaurants in Minnesota, one that comes to mind is The Dinner Detective Murder-Mystery Dinner Show is America's largest interactive Murder-Mystery Dinner Shows for info on this dinner show go to https://www.thedinnerdetective.com/minneapolis/.  You and your family will not be disappointed.
Tackle a family project:
Spend your week together working on something to improve your home or build that tree house your kids have been bothering you about.  You'll not only bond while painting and building together, but at the end of the week have something to show for your time!
To find some fun family projects to do go to https://www.pinterest.com/lowes/family-projects/?lp=true
Put on your own film festival:
Chose a theme and let each family member pick a movie, then settle down for a day of movies.  Don't forget the snacks, and take breaks to discuss and rate each film.
go to http://www.partycurrent.com/movie-theme-party-ideas.html to find some fun movie theme's!
Spring Break is a time to relax and just have fun, but who says you can't do that at your own home and/or hometown.  Hopefully, the ideas above will not only be useful but helps you come up with even better things to do with your friends and family!
Thank you to www.livingwellspendingless.com for some of the ideas and info!